Abigail Spencer, a well-known actress, who appeared in films like Cowboys and Aliens, This Means War and Oz the Great and Powerful, has suddenly found herself in the limelight and not for the good reasons.
The notorious hacker who had revealed nude photos of celebrities like Jennifer Lawrence, Rihanna, Kim Kardashian, Gabrielle Union, Meagan Good, Amber Heard and soccer star Hope Solo, has revealed ex-rated videos of Spencer.
The hacker gained access to iCloud and has leaked innumerable legitimate private photos of female celebrities. The first wave saw images of actresses like Jennifer Lawrence and Kaley Cuoco leaked all over the internet. The second wave of the "Fappening" episode, as the media has since called it, saw photos of Rihanna, Kim Kardashian and videos of Abigail Spencer, surfacing.
While some celebrities have lashed out at the violation of personal space, some have denied the authenticity of the photos, a few like Abigail Spencer, have decided to keep quiet and let the hype die down.
FBI sources have said that they have found out how such photos were leaked, but haven't got enough leads to pinpoint an individual.
Abigail Spencer is unaffected with her x-rated videos doing the rounds. She is busy focusing on her career and waiting for the scandal to pass. She made an appearance at TheWrap's media leadership conference and spoke about her powerful character in the Rectify. She spoke how television is focusing on powerful women characters. She said she was lucky to play the role of Suzanne Farrell in Mad Men and is now playing the role of Amantha Holden on Rectify.
The actress sat with executive editor Joseph Kapsch, at the media leadership conference at Montage in Beverly Hills and spoke about her career in films and television. She said that she read numerous scripts over the years, although, most of them were bad. She was lucky to have been offered the role of Amantha Holden in Rectify; a very powerful character to be seen on television in recent times.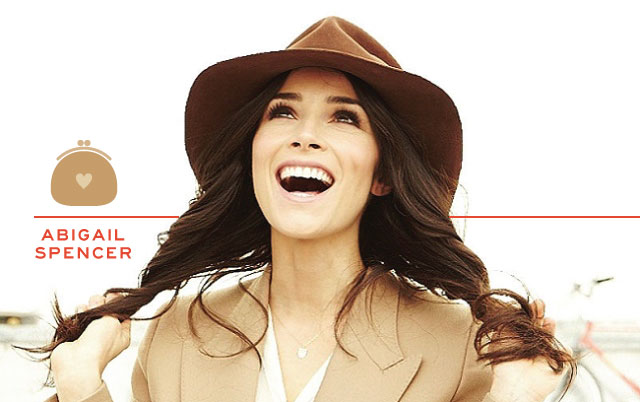 Amantha is a sister. She fights for her brother, Daniel's innocence after he is wrongly imprisoned. The show starts off from where it is found that there is DNA evidence to show that Daniel wasn't the only one at the crime scene.
Abigail Spencer has numerous fans, and one of them is the AMC Network's president and CEO, Josh Sapan. Sapan had come up to her and had gushed about being a huge fan of Rectify and Amantha Holden, and it was only later that Spencer realised who he was. She described him as a rather handsome man and gushed about how good a boss he is and how it was a worthy experience working with him.
Follow us on Facebook and Twitter